MyShape Lipo is committed to patient satisfaction. We love what we do, and we do it extremely well. Liposuction is an art form and as you may imagine, it takes a lot of practice to get really good results. For the doctor that only does a few liposuction procedures each week in between many other procedures they may be doing, it is difficult to get really good consistent results. Don't be a practice subject for one of our competitors. Our staff is very specialized and knows the needs of our patients. We know that you want individualized treatment with state of the art equipment and experienced, knowledgeable staff to help you make the right decision. It is our goal to offer an extravagant experience with personal attention for your individual needs. With over 15,000 procedures performed, MyShape can give our clients the highest quality liposculpture results at a fraction of our competitor's price.
All We Do Is Liposculpture
Play Video of Our Office Tour
Safety First
Safety is always our first priority. Tumescent liposuction is a very safe procedure and we have never had any serious side effects or deaths. With good technique, meticulous calculations of medications used, proper sterilization of instruments and well trained staff; we offer a safe and friendly environment for your liposuction procedure. Our medical assistant helps to monitor your vitals throughout the procedure to ensure there are no issues. Our philosophy is to use the least amount of medication necessary to ensure your safety and comfort. We have well defined limits on the amounts of medications that can be administered safely. It is also important to us to avoid pushing the upper limits of medications used, because most problems in liposuction have been due to doctors trying to do too much in one procedure. Your life is not worth putting at risk to have an elective procedure such as liposuction and we will not allow you to put yourself in harms way.
[divider_top]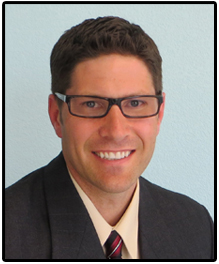 Trevor Schmidt, PA-C
Liposculpture Specialist
One of the west coasts premier liposculpting professionals, Trevor Schmidt PA-C is currently employed as Liposuction Specialist at MyShape Lipo. Schmidt directs marketing at MyShape while overseeing business operations, and managing staff. In the role of Liposuction Specialist, he conducts consultations, evaluations, and procedures. A highly qualified practitioner of liposuction, Schmidt's total surgical count exceeds 15,000 areas of liposuction treated. He is focused on achieving the smoothest, most consistent results while removing the most fat.
In 2000, Schmidt completed a Bachelor of Science in Health Science at the Northridge campus of California State University, where he maintained a strong academic record and belonged to the Golden Key International Honor Society. During all four years of his tenure as an undergraduate student, Trevor Schmidt served as a member of his university's varsity Division I NCAA Soccer Team, and was recognized as the team's Most Valuable Player in 1998. Upon completing his bachelor's degree, he enrolled at Touro College of Health Sciences to become a Physician Assistant, earning a degree in 2002. Following his completion of this program, Schmidt became a certified member of the National Commission on Certification of Physician Assistants.
Committed to helping those in need, Schmidt serves regularly as a volunteer for local soup kitchens and community trash pick-up events. Dedicated to global as well as local service, he partnered with several local surgeons and physicians to participate in a medical mission to Port-Au-Prince following the devastating 2010 earthquake in Haiti. In addition to his volunteer work, Trevor Schmidt has contributed to many causes, including the Gastric Cancer Fund, Opportunity Village, and Speedway Charities. Devoted to physical fitness, he enjoys a broad range of athletic activities, including marathon running, surfing, basketball, soccer and mountain biking. He maintains a personal website at www.trevorschmidt.net.
Verify Credentials: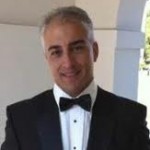 Dr. Leo Capobianco, DO
Medical Director
Dr. Leo Capobianco is one of the most experienced Smart Lipo doctors in the country. He has been in the industry for over 15 years and has trained more than 500 physicians over the years. Dr. Capobianco is Board Certified in Emergency Medicine and an Adjunct Assistant Clinical Professor of Emergency Medicine at Touro University College of Osteopathic Medicine. He also graduated with 7 years of combined education from New York Institute of Technology/ New York College of Osteopathic. All of this experience has given him the unique opportunity to pass his skills on to other Smart Lipo Doctors. Besides working at his practice, Dr. Capabianco has mini-seminars where he demonstrates the latest laser surgery techniques.
Dr. Leo moved to Las Vegas 10 years ago. He wanted to start a new practice that focused on cosmetic laser procedures. Since his time in the city of lights he has been declared one of the Top 100 Physicians in Las Vegas by Summerlin Magazine. Dr. Leo also enjoys teaching other doctors on how to improve their practices and techniques. This gives him a chance to build quality relationships with other doctors in the industry.
Improving peoples' confidence is a major reason Dr. Capobianco went into cosmetic surgery. He loves to give people a higher level of happiness and an improved self image.
Dr. Capobianco's Awards of Excellence
Outstanding Senior Resident in Emergency Medicine
Teacher of the Year
Best Clinical Instructor of the Year
Summerlin Magazine's top 100 Physicians in Las Vegas 2005
MyShape Lipo's Mission
Excellence. Affordability. Honesty. Support. Value
Excellence
As a specialty facility, we focus on liposuction and fat transfer. This allows our staff to focus all of their efforts and attain the best possible results while offering excellent customer service. We are continually improving our practice to enhance the patient experience and ensure the best results. We know that you want the best, and that is what we try to offer.
Affordability
We believe that liposuction should be affordable for everyone who desires a better shape, which is why we offer very competitive pricing and attractive financing options. It is our intent to offer simple pricing that is all inclusive, so our patients will know exactly what their cost will be. With the national average for liposuction around $3000-$4000 per area, our prices are generally 50% lower than our competitors for the same procedures.
Honesty
We value transparency and know the importance of honesty and integrity. We will always be upfront and honest about our services. Our intent is to offer pricing that is simple and easy to determine your procedure costs. We have no hidden fees, so our patients can be assured their cost will not change for the areas they are having treated. It is also very important that our patients have realistic expectations, which is why out Specialist will give you individualized expectations based off your body type and anatomy, age and skin type.
Support
We are there for our patients from the initial contact. We help with travel arrangements, ground transportation, hotel recommendations and phone support. Our staff will be with you through every step of your procedure to ensure comfort, safety and put your mind at ease. After the procedure, we are there to support you with 24 hour phone assistance in the case that you may have questions or concerns after hours. Even if you are not local, you can be assured that you will be taken care of and will always have support if needed.
Value
As a specialty facility, we do more liposuction in a week than most doctors around the country do in a year. For this reason, we have much more experience which allows us to attain better results, offer more realistic expectations, and offer better assistance with any issues. Through our vast experience with liposuction patients we have seen it all and can deal with nearly every situation.
MyShapeLipo Cares
At Myshape Lipo, we love that we are fortunate enough to change the lives of each and every patient we treat. This is very rewarding and shapes who we are. We pride ourselves on a high level of satisfaction from our patients. We enjoy phone calls from our patients weeks and months after their procedures to tell us how happy they are with their outcome. Our staff really do care, which is why we also make an extra effort to give back to our community. Below are some of the examples of volunteer work that our staff has performed.
Haiti Medical Mission
Trevor Schmidt, PA-C
One week after the initial 8.1 earthquake occurred in Haiti, I was given the opportunity to help and I jumped into action. A local philanthropist offered his private jet to fly our small private group of doctors and PA's to Haiti to offer medical services. We had no real plan, nor did we have any idea what to expect, but we were willing to help in any way possible. My group consisted of Dr. Edward Prince (Orthopedic surgeon), Colby Petersen PA (Cardiology), Dr. David Grygla (family practice) and myself Trevor Schmidt PA.
We had one day to prepare and collect supplies. In that short time period , we were able to collect and bring over 500 pounds of medical and surgical supplies. When we arrived in Haiti, the airport was in ruins. The control tower consisted of 2 air traffic controllers sitting on a park bench in a grass area on the runway. We were fortunate enough to link up with another non-profit group called "Team Rubicon," who gave us shelter and transportation. We stayed in tents at a local church compound. It was a secure compound and we had food and water available.
Since we had an orthopedic surgeon with us, we went to the local hospital in Port Au Prince where we felt our services would be useful. The hospital that we went to was deemed unsafe, but if we wanted to help any patients surgically we had to use their operating rooms and any supplies we could get our hands on. Our group helped about 6-10 surgical patients per day. The most common injuries were broken bones and severe infections requiring amputations. We were very limited by supplies and lack of sterility, but we did our best with what was available. Supplies were coming in on a daily basis, so each day was a little different as far as our capabilities.
About 80% of the buildings looked like this.
We also took a day and a half to go to a local church in Port Au Prince to help with primary care type issues. This was very rewarding, the kids were so happy to see us and it helped boost their moral. There were approximately 200 people living in tents and sleeping outside at this church. Since there was no trash pick up, they had a big problem with garbage piling up. For sanitary purposes, I decided to organize all the children to help clean up their living conditions and pick up all of the trash to be burned on site. I also had the opportunity to play soccer with the local kids and teach them a few tricks. The kids latched on and I had at least 3-4 kids holding my hands the whole time we were there. It was heart breaking to see the conditions they were forced to endure. But somehow, they kept themselves busy and tried to keep the moral upbeat and positive. The Haitian's are very strong people and it was inspiring to witness how they moved on with their lives despite the magnitude of this disaster.
The devastation and poverty in Haiti was astounding. Nearly 80% of the structures were completely leveled due to the poor construction. Many of the people already lived in shacks or on the streets before the earthquake. In the week that we were there, we saw the resilience and inner strength of the Haitian people. They began rebuilding and cleaning up the streets in an attempt to get things back to normal. The people really came together to help those that had lost their families members as well as the children that were orphaned.
The experience will stay with me forever and I will never forget the smiles on the faces of my patients and their supportive families. The people were extremely grateful and polite given the situation. Nearly everyone had a family member that died. The services we offered these people were literally lifesaving. Most of them had no home to go back to, so they slept in tents in front of the hospital. With the help of other medical professionals from around the world, we offered shelter, food and medical services When it was time to leave, we had no specific plans to get home. There were military cargo planes that were flying Americans back to the states for free. There were also private jets flying in and out bringing supplies. It was still very unorganized at this time and we tried to approach the private jets to hitch hike and get back to the US. We were fortunate enough to hitch a flight out with a wealthy non-profit organization that was bringing wheelchairs and medical supplies. The flight home was an experience in it's self. I actually had the opportunity to sit in the Captains seat and fly the plane for a short period of time.
This experience was something that I will never forget and it has changed the way that I live my life and view people I help. I know that the people of Haiti are still a long way from normal, but it was very rewarding to be able to change the lives of the people that we helped. My outlook on charity was taken to a whole new level. The opportunity to have such a direct impact on a patient's life makes me want to give more. It's given me a taste of the potential impact that I am capable of with my medical skills. This trip has filled a void in me that I didn't even know I had. I feel that I have developed more passion for my profession and an empathetic attitude toward my patients. I realize that people come to me for help and it's my job to make them feel better.